Soba Miso Soup
By Mary McDougall
This delicious version of Miso soup is a bit heartier with the addition of buckwheat soba noodles.
Serves: 4
Prep Time: 10 min
Cook Time: 5 min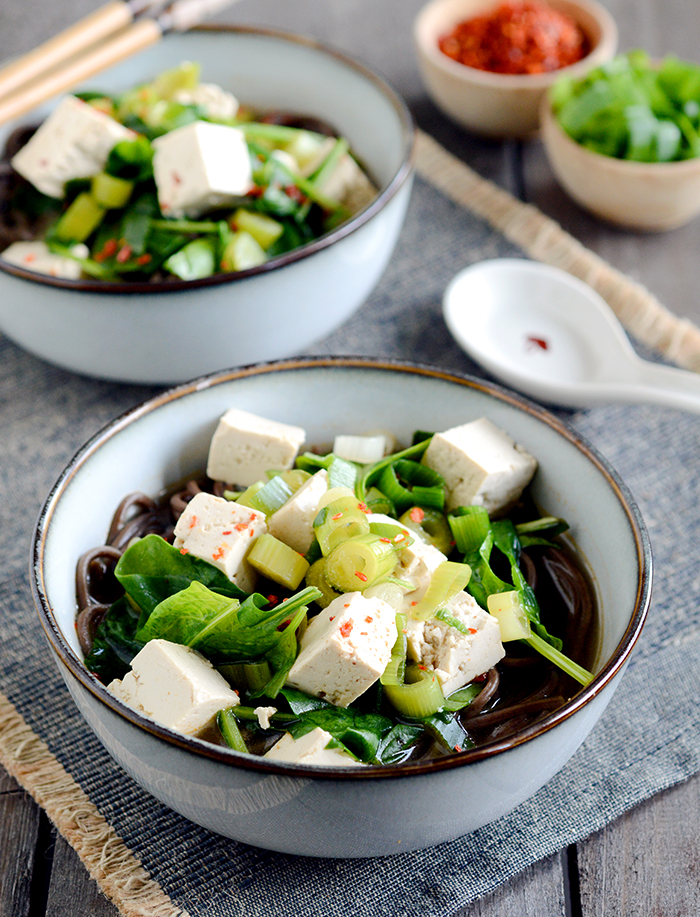 Ingredients
---
1 Tbsp
Soy sauce (optional)
1 Package
Firm silken tofu
12 Ounces
Cooked buckwheat soba noodles (see hints below)
1 Cup
Baby spinach leaves
1 Bunch
Green onions, chopped
1/4 Tsp
Crushed red pepper flakes
Directions
---
1 Place the water in a large pot and bring to a boil. Remove about 3/4 cup of the water and place in a bowl with the miso. Whisk until very smooth. Return to the pot and add the remaining ingredients. Heat through for about 1-2 minutes, then turn off the heat, cover and let rest for about 5 minutes.
Hint: Cooked buckwheat soba noodles are available in some areas of the country which saves a bit in preparation time. If you cannot find pre-cooked soba noodles, use about 4 ounces of dried soba noodles and cook according to package directions before using in this recipe.
Print Recipe
Print With Images
Print Without Images
Learn why the nutrition behind our recipes is so important with the
12-Day McDougall Program
. Do you have questions about whether a change in diet can help your ailment? Learn more about our
consultations
.