Peanut Sauce
By Mary McDougall
Serves: Makes 2 cups
Prep Time: 5 min
Cook Time: 0 min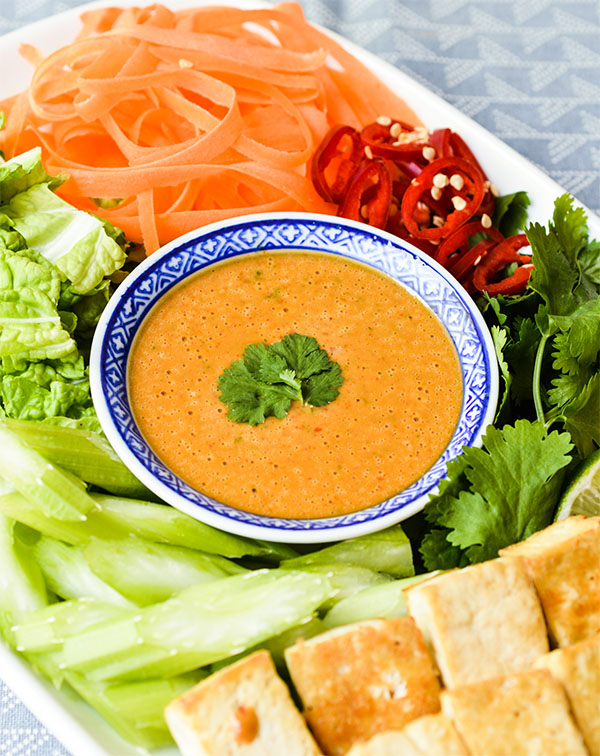 Ingredients
---
2 Tbsp
Sambal chili paste
3/4 Cup
Natural peanut butter
Directions
---
Place vinegar, soy sauce and chili paste into a blender jar. Process on low until mixed. Add the peanut butter 1/4 cup at a time and process until very smooth. Add the warm water and the cilantro leaves and process until well mixed.
Print Recipe
Print With Images
Print Without Images
Learn why the nutrition behind our recipes is so important with the
12-Day McDougall Program
. Do you have questions about whether a change in diet can help your ailment? Learn more about our
consultations
.