Marinara Sauce
By Mary McDougall
This is my family's favorite simple marinara sauce, which I have been making the same way for over 30 years.
Serves: Makes about 4 cups
Prep Time: 20 min
Cook Time: 60 min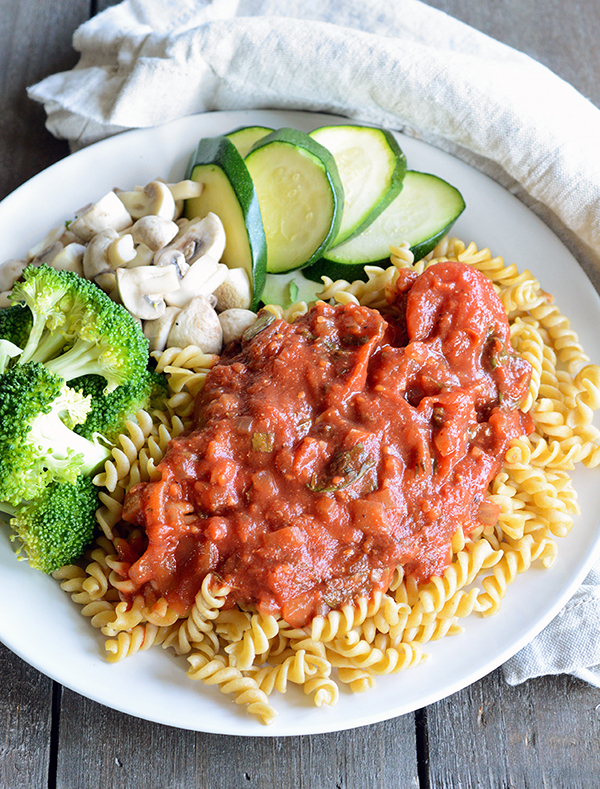 Ingredients
---
1/2 Pound
Mushrooms, chopped
2-15 Ounce Cans
Tomato sauce
15 Ounce Can
Chopped tomatoes
1 1/2 Tbsp
Parsley flakes
Dash sea salt, if desired
Directions
---
1 Place the water, onions, garlic and mushrooms in a large pot. Cook, stirring frequently, until onions soften and begin to take on a golden color, about 10 minutes. Stir in remaining ingredients. Bring to a boil, reduce heat and simmer for about 1 hour, stirring occasionally. Do not cover. Serve over pasta.
Hints: This may be made ahead and reheated. It also freezes well.
Print Recipe
Print With Images
Print Without Images
Learn why the nutrition behind our recipes is so important with the
12-Day McDougall Program
. Do you have questions about whether a change in diet can help your ailment? Learn more about our
consultations
.