Enchilada Sauce
By Mary McDougall
Serves: Makes 2 1/2 cups
Prep Time: 5 min
Cook Time: 5 min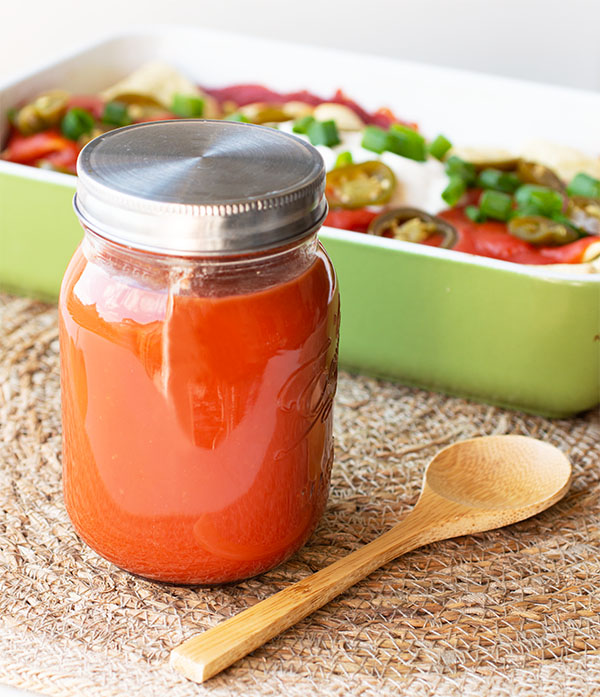 Directions
---
Combine all ingredients in a saucepan until well mixed. Cook and stir over medium heat until thickened.
Print Recipe
Print With Images
Print Without Images
Learn why the nutrition behind our recipes is so important with the
12-Day McDougall Program
. Do you have questions about whether a change in diet can help your ailment? Learn more about our
consultations
.