Broccoli Bisque
By Mary McDougall
Serves: 6-8
Prep Time: 10 min
Cook Time: 20 min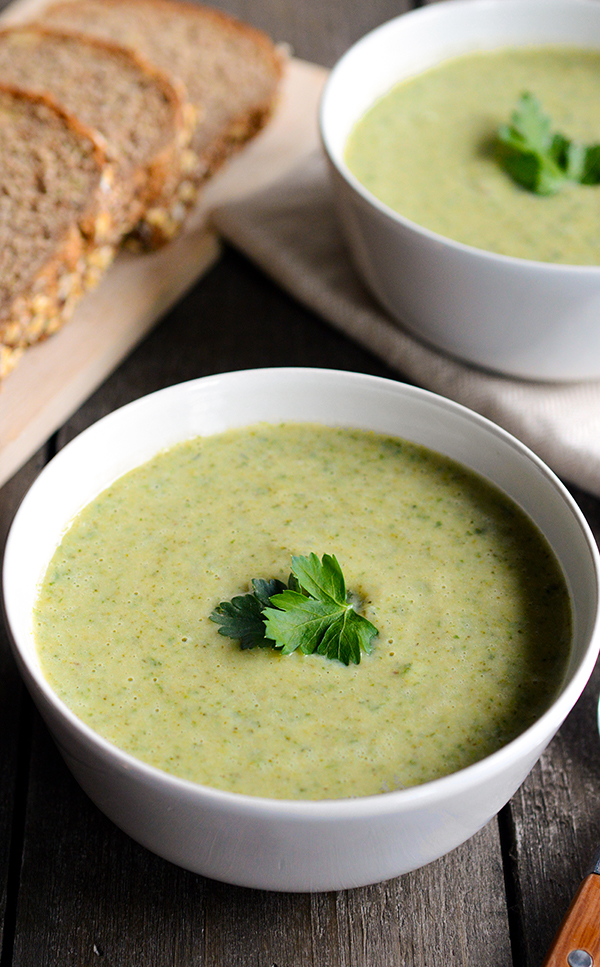 Ingredients
---
2 Cups
Frozen hash brown potatoes, chopped
2 1/2 Cups
Non-dairy milk
Directions
---
1 Place the broccoli, broth, potatoes, onion and dill weed in a medium pot. Bring to a boil, cover and cook over medium heat for 15 minutes. Process in batches in a blender. Return to pot, add the non-dairy milk, the mustard and the white pepper. Heat through and serve at once.
Hint: I make this in a stainless steel pot and process it with an immersion blender directly in the pot. (An immersion blender is a small, hand-held appliance that will blend foods without removing them from the cooking pot or bowl. Do not use an immersion blender in a non-stick pot.) If you buy the broccoli florets in bags it saves quite a bit of the preparation time.
Print Recipe
Print With Images
Print Without Images
Learn why the nutrition behind our recipes is so important with the
12-Day McDougall Program
. Do you have questions about whether a change in diet can help your ailment? Learn more about our
consultations
.