Apple Crisp
By Mary McDougall
Serves: 9
Prep Time: 20 min
Cook Time: 40 min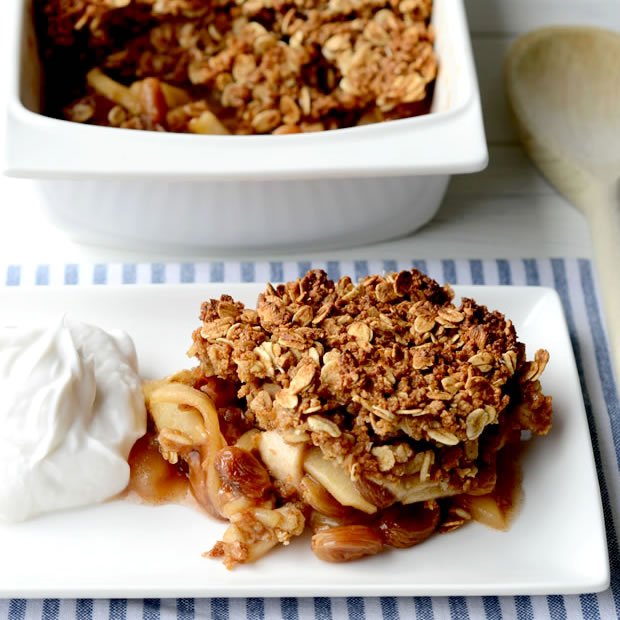 Ingredients
---
4
Large firm apples, peeled and sliced
3/4 Cup
Grape Nuts cereal
1/2 Cup
Currants or raisins
Directions
---
1 Preheat oven to 350 degrees.
2 Place the apple slices in a bowl and toss with the lemon juice and 1/2 tsp cinnamon. Place in a non-stick square baking dish and sprinkle with the raisins or currants.
3 Mix the Grape nuts, rolled oats and 1/2 tsp cinnamon in a separate bowl. Stir in the maple syrup. Spread evenly over the apples. Whisk the apple juice with the cornstarch until well mixed, then pour over the apples and topping.
4 Bake for 40-50 minutes until apples are tender. Serve warm or cold.
Print Recipe
Print With Images
Print Without Images
Learn why the nutrition behind our recipes is so important with the
12-Day McDougall Program
. Do you have questions about whether a change in diet can help your ailment? Learn more about our
consultations
.