Zucchini Corn Salad
By Mary McDougall
From the McDougall Program for Maximum Weight Loss.
Serves: 6-8
Prep Time: 15 min
Cook Time: 0 min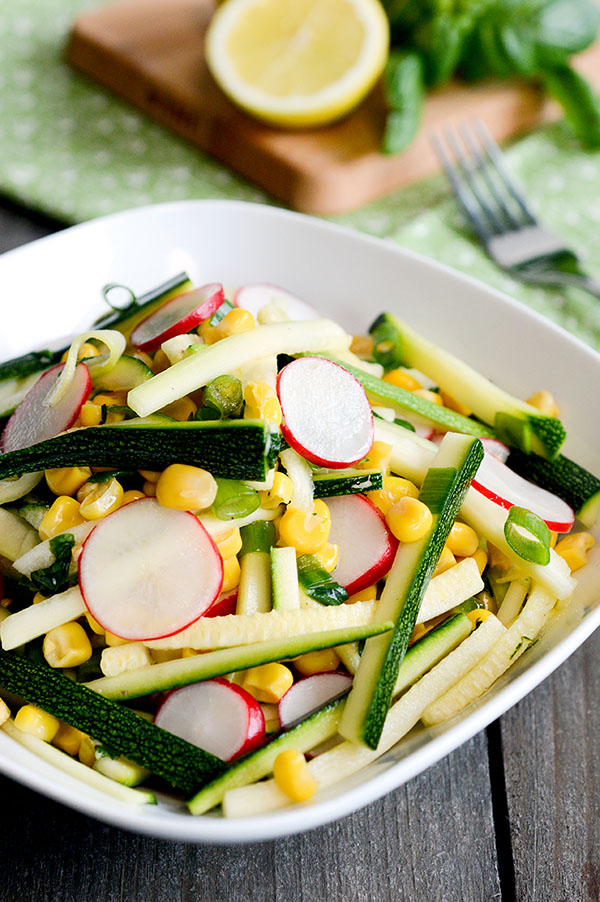 Ingredients
---
4 Cups
Frozen corn kernels, thawed
4 Cups
Zucchini, julienned
1 Tbsp
Soy sauce (optional)
1/4 Tsp
Freshly ground black pepper
3/4 Cup
Radishes, finely sliced
1/2 Cup
Fresh basil, chopped
Directions
---
1 Combine the first six ingredients in a bowl and toss well to mix. Add radishes and basil. Mix gently.
2 Cover and refrigerate for at least 1 hour before serving, but no longer than 3 hours to keep the radishes from discoloring.
Print Recipe
Print With Images
Print Without Images
Learn why the nutrition behind our recipes is so important with the
12-Day McDougall Program
. Do you have questions about whether a change in diet can help your ailment? Learn more about our
consultations
.