Garlic Mashed Potatoes
Serves: Makes 2 cups
Prep Time: 10 min
Cook Time: 20 min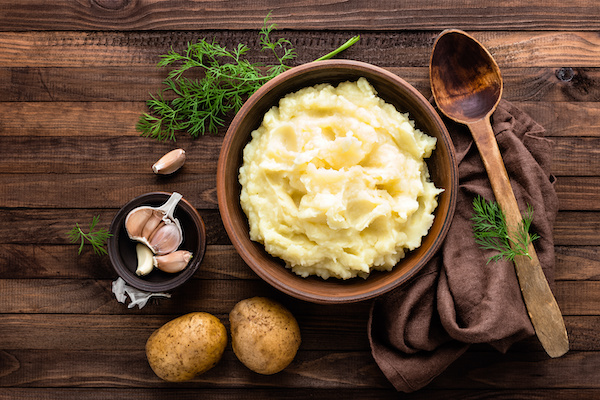 Ingredients
---
4 Large
Yukon gold potatoes, cubed
1/4 Cup
Unsweetened non-dairy milk
Several Twists
Freshly ground white pepper
Directions
---
Peel potatoes and chop into chunks. Place in a stainless pan with water to cover. Add 2 whole cloves of peeled garlic. Bring to a boil, reduce heat, cover and cook for 15 minutes until potatoes are tender. Drain. Mash in pan using electric beaters or use a hand masher, adding the remaining ingredients as necessary to get a smooth consistency and delicious flavor.
Print Recipe
Print With Images
Print Without Images
Learn why the nutrition behind our recipes is so important with the
12-Day McDougall Program
. Do you have questions about whether a change in diet can help your ailment? Learn more about our
consultations
.