Twice Baked Potatoes
By Mary McDougall
From the cookbook The McDougall Program for Maximum Weight Loss.
Serves: 4
Prep Time: 5 min
Cook Time: 60 min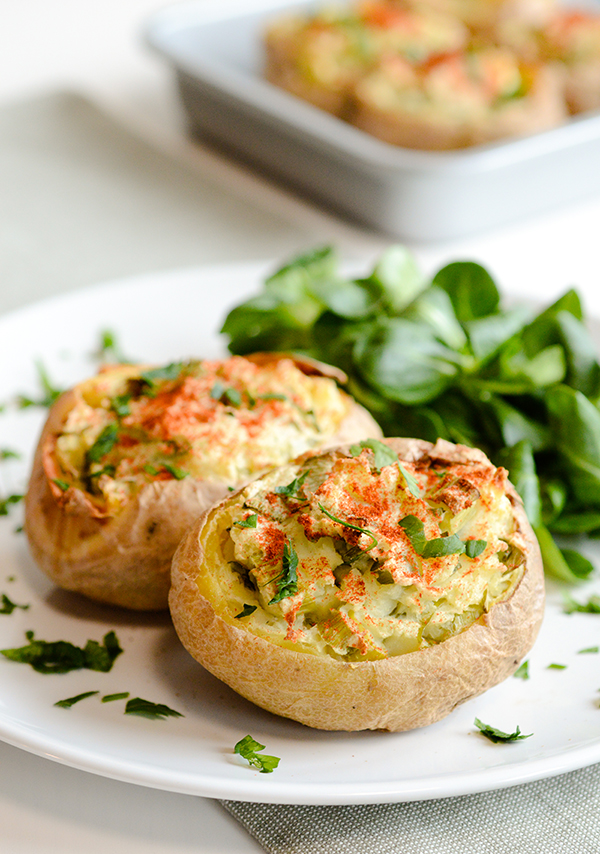 Ingredients
---
1 Tbsp
Fresh chopped parsley
Directions
---
1 Preheat the oven to 425F.
2 Scrub the potatoes and prick in several places with a fork. Bake until tender, 1 to 1 1/4 hours or in the microwave on high powered for 15 minutes, turning once. Reduce the oven to 400F.
3 Cut a thin slice off each potato lengthwise. Carefully scoop out the insides of the potatoes and place in a bowl. Add the scallion, water, and parsley and mash until smooth.
4 Spoon the mixture back into the potato shells. Sprinkle paprika and pepper over-the-top. Place on baking sheet and bake for 15 minutes.
Print Recipe
Print With Images
Print Without Images
Learn why the nutrition behind our recipes is so important with the
12-Day McDougall Program
. Do you have questions about whether a change in diet can help your ailment? Learn more about our
consultations
.