Cucumber Salsa
By Heather McDougall
Serves: Makes 2 1/2 cups
Prep Time: 1200 min
Cook Time: 20 min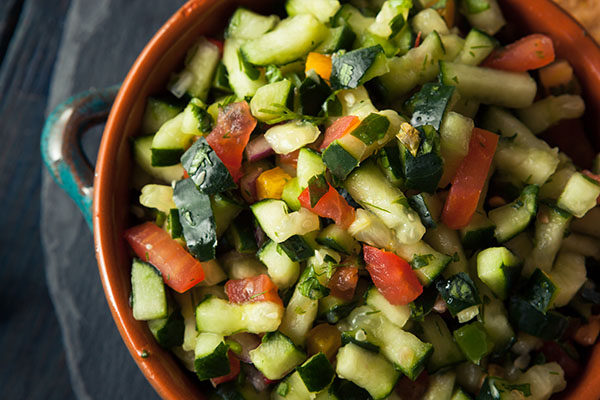 Ingredients
---
2 Cups
Cucumbers (about 2 medium cucumbers), peeled, seeded and diced
1 Cup
Tomatoes, seeded and diced
1/4 Cup
Fresh parsley, chopped
Directions
---
In a medium-sized bowl, stir together cucumbers, tomatoes, onion and parsley. Add lime juice, stir, and cover. Place bowl in the refrigerator for about 1 hour to allow the flavors to blend. Serve cold.
Print Recipe
Print With Images
Print Without Images
Learn why the nutrition behind our recipes is so important with the
12-Day McDougall Program
. Do you have questions about whether a change in diet can help your ailment? Learn more about our
consultations
.