Cucumber Salad
By Mary McDougall
From the McDougall Program for Maximum Weight Loss.
Serves: 4
Prep Time: 5 min
Cook Time: 0 min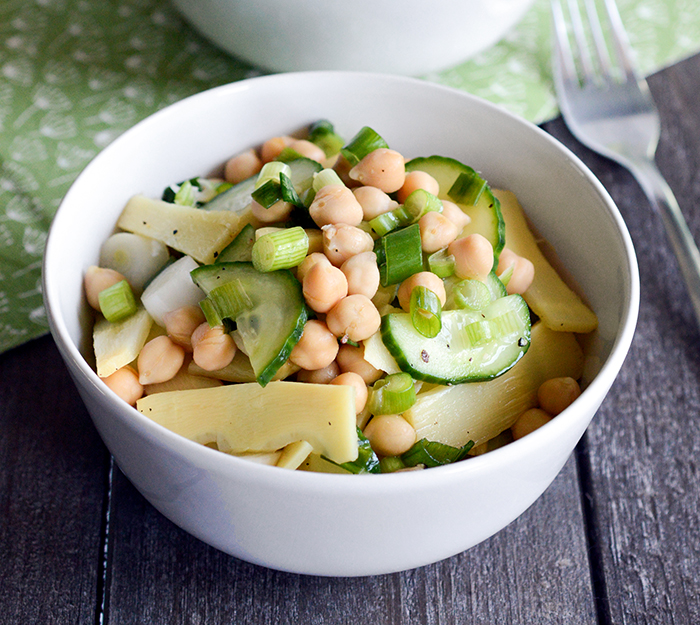 Ingredients
---
1
Cucumber, cut in half lengthwise and sliced
1 Bunch
Scallions, sliced
15 Ounce Can
Sliced bamboo shoots, drained
15 Ounce Can
Garbanzo beans, drained and rinsed
1 Tbsp
White wine vinegar
Directions
---
Combine all the vegetables in a bowl. Combine the brown sugar and vinegar. Pour over the vegetables and toss to coat. Sprinkle with pepper. Cover and chill for at least an hour.
Print Recipe
Print With Images
Print Without Images
Learn why the nutrition behind our recipes is so important with the
12-Day McDougall Program
. Do you have questions about whether a change in diet can help your ailment? Learn more about our
consultations
.