The Scientific Publications of Dr. Walter Kempner: Creator of the Rice Diet
Updated June 30, 2021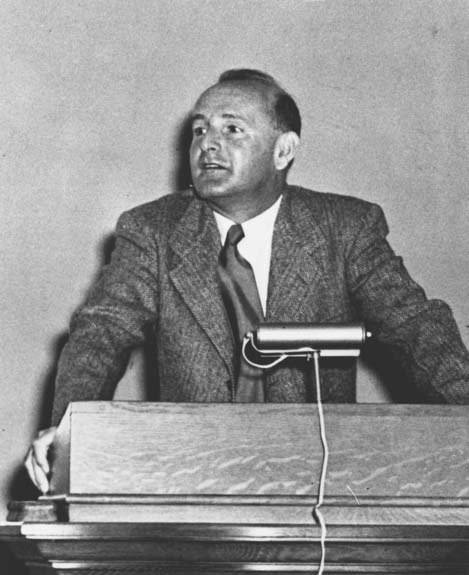 By John McDougall, MD
Walter Kempner, medical doctor and research scientist, is the father of modern-day diet therapy and creator of the Rice Diet at Duke University, NC. All diet experts who have followed in his footsteps; including Nathan Pritikin, Dean Ornish, Neal Barnard, Caldwell Esselstyn, and myself, owe homage to this man and his work. Walter Kempner's research showed me the power of diet therapy, and how nutritional deficiencies do not occur even with simple plant-based diets.
Kempner's Rice Diet program began in Durham, North Carolina in 1939 as a simple therapy of white rice, fruit, juice and sugar. Although low-tech (inexpensive and no side effects) the benefits of the Rice Diet usually exceed those of any drug or surgery prescribed for chronic conditions, including coronary artery disease, heart and kidney failure, hypertension, diabetes, arthritis, obesity and psoriasis. I often refer to the Kempner approach as "the diet for the nearly-dead" because this is the last medical effort I try for my most seriously ill patients.
The two volumes below represent a lifetime of work of this pioneer. Volume I, is largely in the German language and represents his basic scientific research which began with Otto Warburg in Berlin. Volume II, mostly in English, contains the clinical research that he began after he arrived at Duke. A chapter in Italian and Spanish is also included.
VOLUME 1 – SCIENTIFIC PUBLICATIONS Studies in Cellular Physiology (6.7 MB)
VOLUME 2 – SCIENTIFIC PUBLICATIONS Radical Dietary Treatment of Vascular and Metabolic Disorders (22 MB)
Print Article
Print With Images
Print Without Images