French Toast
By Heather McDougall
This is a recipe that makes my mornings so easy. I can whip this up in 10 minutes and have it on the table in about 20. Serve with fresh berries or bananas and a touch of syrup or agave nectar.
Serves: 4-6
Prep Time: 5 min
Cook Time: 10 min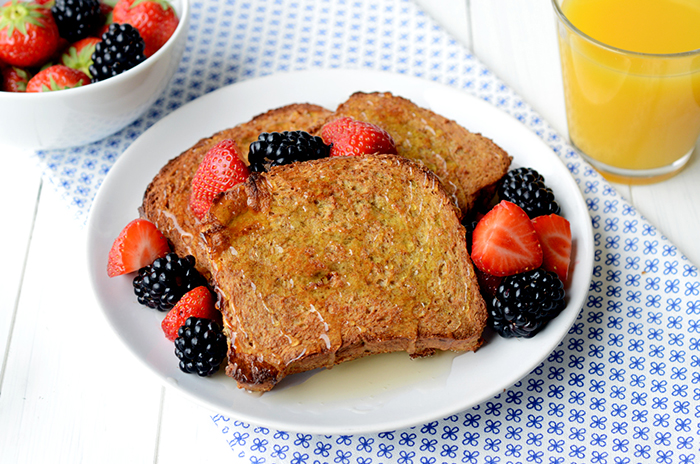 Ingredients
---
6-8 Slices
Bread of your choice, 1/2 inch thick is best
Directions
---
1 Mix all ingredients together with a whisk.
2 Preheat a non-stick skillet to medium-high.
3 Quickly dip bread into mixture and place on skillet for about 3 minutes each side. Repeat with remaining bread until mixture runs out. If you do not use all of the mixture, you can easily refrigerate and use another day. It will keep for about 5 days in the fridge.
Print Recipe
Print With Images
Print Without Images