Alu Gobi (Potato Cauliflower Curry)
By Mary McDougall
From the McDougall Program for Maximum Weight Loss.
Serves: 6
Prep Time: 20 min
Cook Time: 35 min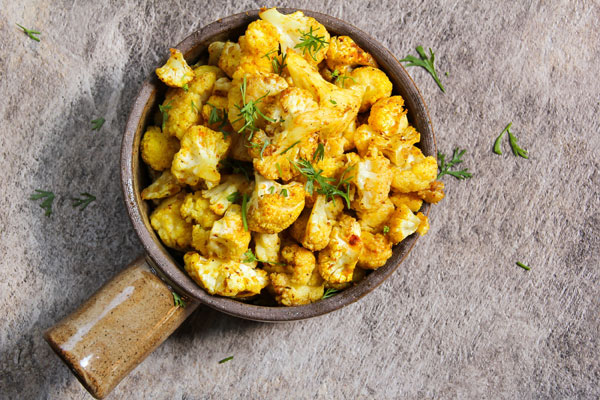 Ingredients
---
1 Head
Cauliflower, cut into florets
2
White potatoes, peeled and cubed
1 Tbsp
Soy sauce (optional)
Fresh cilantro, chopped for garnish
Directions
---
Place the onion and water in a larger saucepan. Cook stirring until the onion is tender. Add the spices, stirring several times, and add the cauliflower and potatoes and another 1/2 cup of water. Cook, covered, over low heat until the vegetables are tender, 25 to 30 minutes. Check occasionally and add more water if necessary to keep the vegetables from sticking to the pan. Before serving, stir in the soy sauce to taste and garnish with cilantro.
Print Recipe
Print With Images
Print Without Images
Learn why the nutrition behind our recipes is so important with the
12-Day McDougall Program
. Do you have questions about whether a change in diet can help your ailment? Learn more about our
consultations
.