Time to start a journal.
Here is a picture of myself, taken a couple weeks ago. Weight: 425.
Not the best picture of me, nor very flattering, but it pretty much shows where I am right now. The pants I'm wearing are too big for me... and the shirt I'm wearing didn't fit six months ago. But I'm up and walking...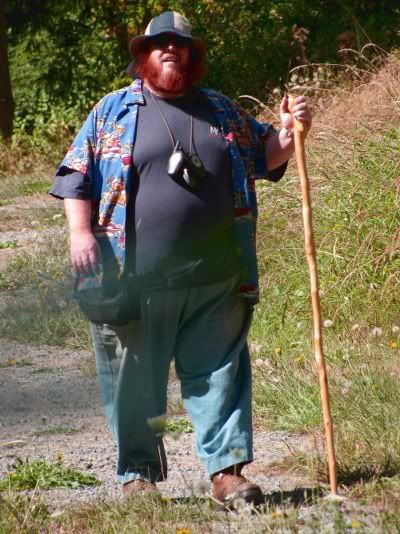 Six months ago I couldn't walk 200 feet without having to sit down. Now I'm up to 3/8th of a mile before I have to sit, and I've been trying to walk a total of a mile a day. Yesterday I did 1.5 miles total, today just 1.
-Norm