I posted the following on my journal, and I am reposting it here for those who don't follow the journals. Bottom line - little things add up
:
Back in January, I bought a new dress to act as a 'challenge' for my goal of 130 pounds and a BMI of under 20. The dress was a size 6, which I've never worn in my adult life. Heck, I was a size 16 back when I
was
16.
I gave myself until Memorial Day to fit into the dress or it was going into the 'Goodwill' basket.
Well, I tried it on today, and it fit so well I wore it to work. When I bought it it wouldn't even zip up the back! I can now officially say that by following the McDougall Program (with nutritional support from Jeff Novick and psychological support from Doug Lisle)
I have lost over 175 pounds and gone from a size 26 to a size 6!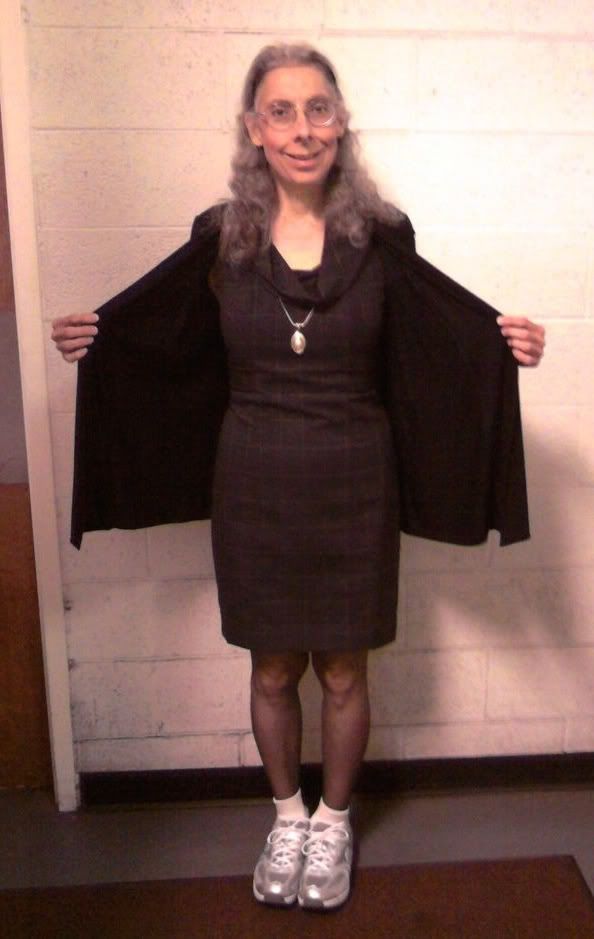 I can actually look at this picture a see a normal looking woman. How great is that? Well, normal except for the sneakers
. I'd just gotten back from my lunch walk when I had my lab partner snap my picture with my cell phone.
The difference between my January 1st weight and my current weight is 'only' 20 pounds. Don't ever get discouraged if you only lose a pound a week - it just keeps adding up and up.
Kate