Faith,
Is definitely the heat that's messing up with your tomatoes. My sister lives in Annapolis, MD, not too far from you, and she also is having a lot of trouble with her garden due to the heat. Not only her tomatoes but lots of the other veggies she planted wilted away or are not producing well. Even her zucchinis, which produced no matter what, didn't do well this year. She's very frustrated because she's new to gardening (I totally turned her into a veggie gardener this year
!!!!) and a lot of what she planted this year didn't work out :/
I'm also not happy with my tomatoes but I'm having the opposite problem that you guys on the East Coast. This is the first year that we West Coasters have had no summer at all. It has been overcast here where I live since May. No rain and no sun....just plain cloudy all day long and in the mid/upper 60's for the past 3 months. All my veggies did well including cucumbers, zucchinis, spinach, okra, beets, potatoes, cabbage, eggplants and peppers but the tomatoes are driving me crazy. I planted them in March and 5 months later they are still green. I have lots of tomatoes and the plants grew large and healthy but they haven't matured yet. They are literally all green and I have 11 different tomato plants. They're almost 2 months overdue
Also you said you haven't had any luck with heirloom tomatoes. I got mine from Victory Seeds (
http://www.victoryseeds.com
from Oregon). I don't know if the company you get them from makes a difference but this was my first year growing them and besides the fact that they are not maturing they are doing great. They are all really old heirloom varieties and I grew them all from seed in my house. I didn't even acclimatized them when I transplanted them outside and they all did great and have been disease free so far so if I can grow them anyone can lol
This year I planted:
Colossal Yellow
Orange Banana
Tiger Tom
Red Stuffer
Russian Red
Red Brandywine
Extreme Bush
Malynovaya Grusha
Cherokee Purple
Purple Tomatillo
Tennessee Britches
A few fun pictures and how green my tomatoes are!!!!
The tomatoes are in the back....rest is zuchinni, herbs and eggplants.
Tomatoes in front....cucumber in the back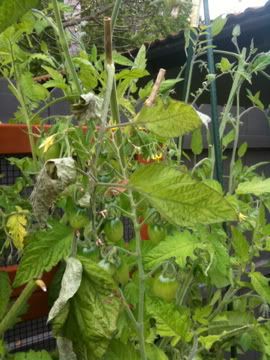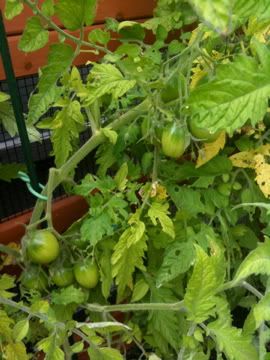 Zucchini, eggplants, green peppers, chilies and herbs
Figs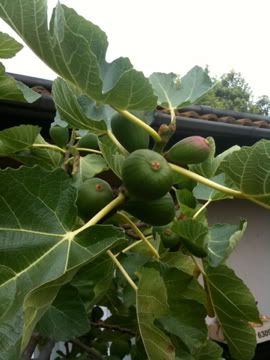 Seedless Grapes