I made the food for my husband's farewell party at the office, thought you mind find the menu interesting. He works at a well known European governmental agency, and the dues are quite posh, the food was served with champagne. I wanted it to appeal to all those carnivores, but was determined to make an impression on them with vegan food. Here''s what I did:
Old fashioned tofu chicken salad in rice paper wraps, recipe here
http://blog.fatfreevegan.com/2012/06/ol ... salad.html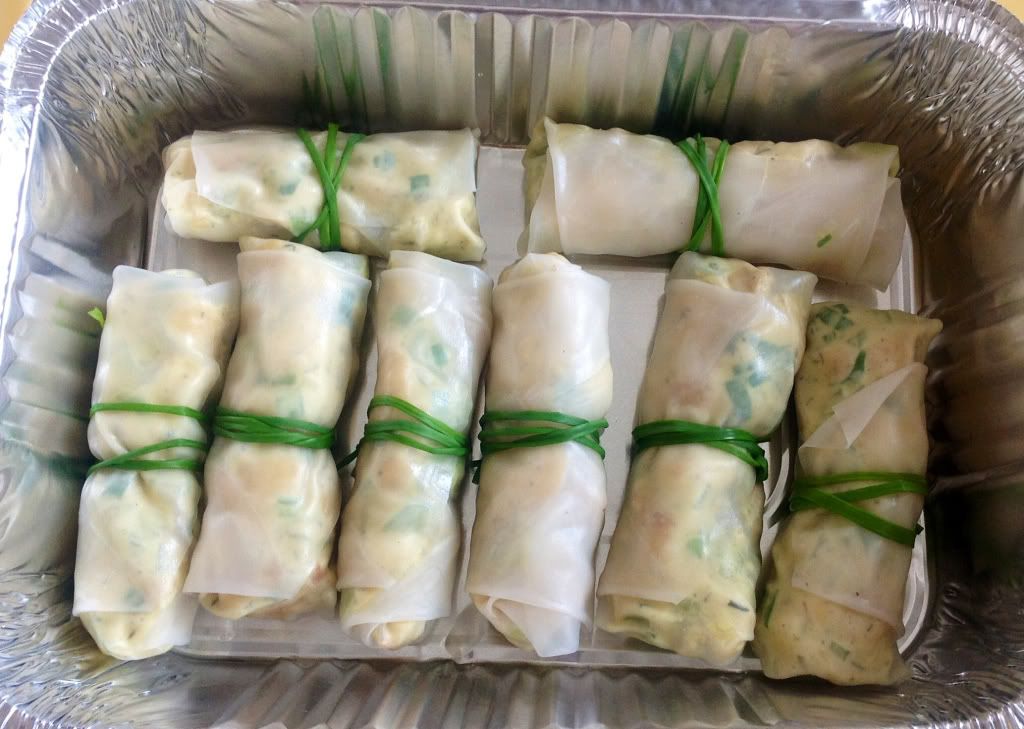 Italian faux sausage sandwiches with cashew cheese
http://blog.fatfreevegan.com/2008/10/pa ... usage.html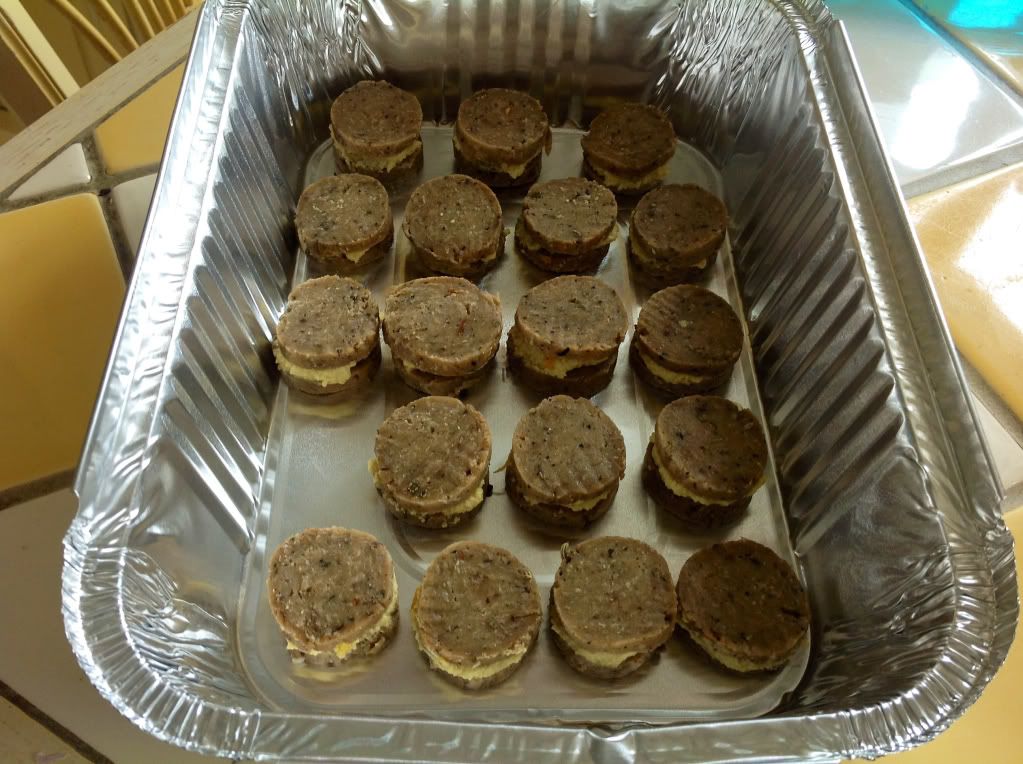 Mushroom caps and cherry tomatoes stuffed with cashew cheese. For the cheese I soaked cashews for 24 hours then blended with a yellow bell pepper, salt, cayenne, lime juice and a pinch of tumeric for color.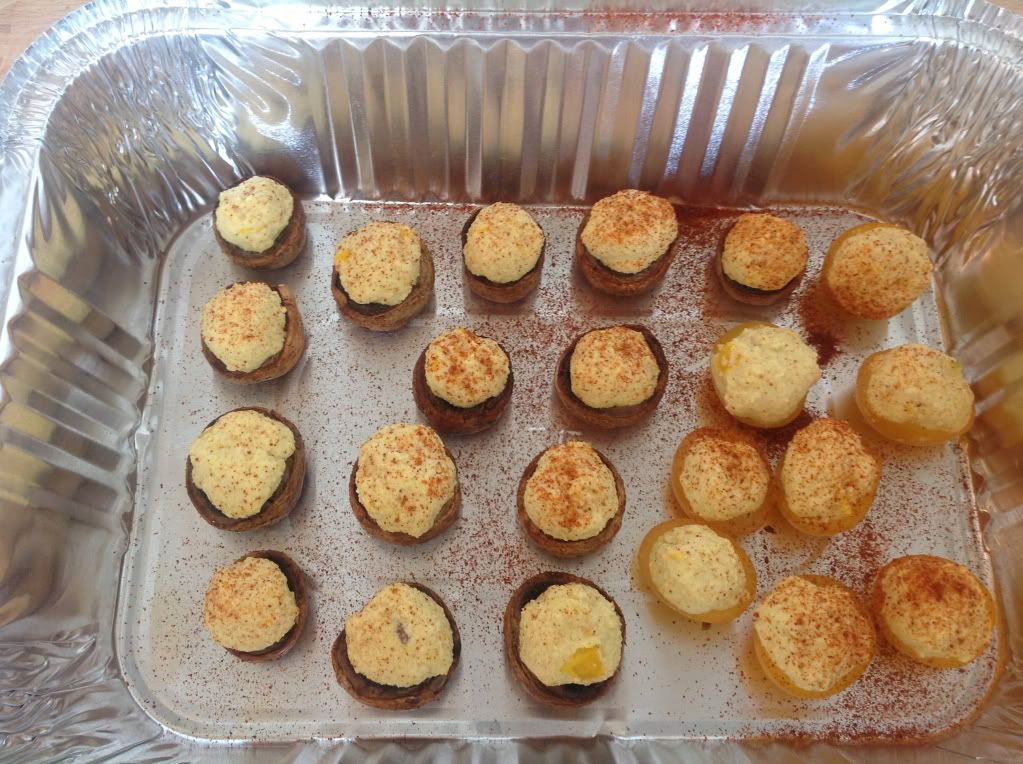 Sausage roll bites using the seitan. I was looking for puff pastry without butter, and luckily the cheaper brands had vegetable oil. Not exactly healthy but I figure that the carnivores eating it are probably eating a ton of oil anyhow, so a bit more won't hurt. Warned husband not to eat any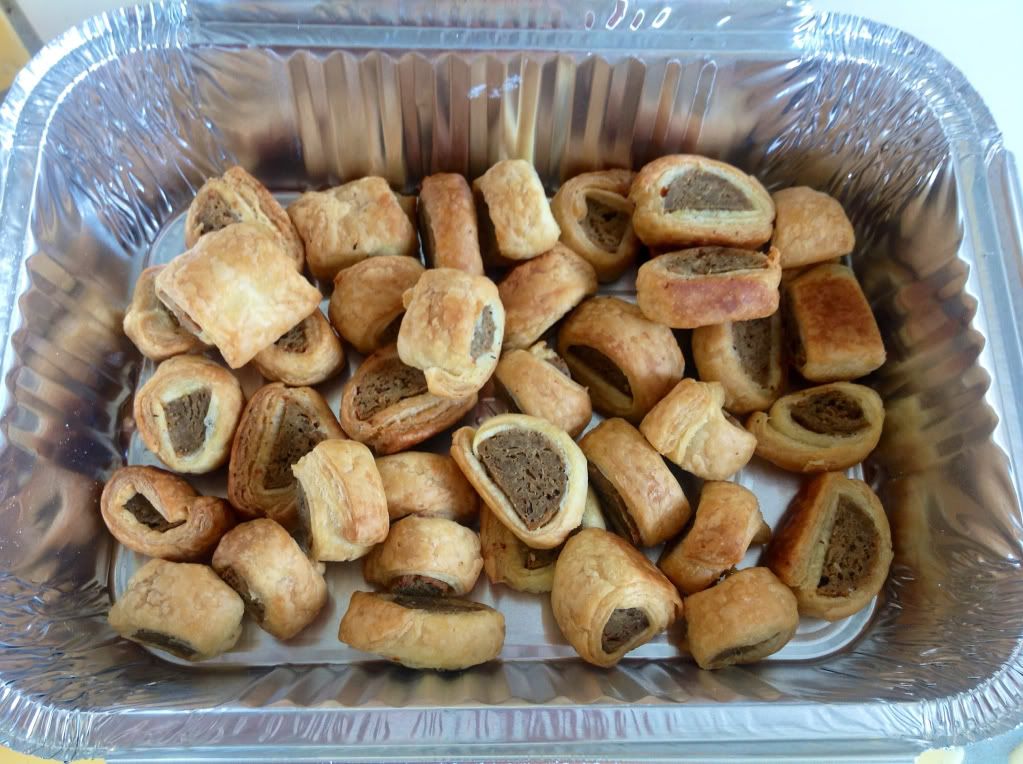 Cannapes with the sausage, cherry tomato slice and an olive.
Brownie bites, found a vegan recipe calling for coconut oil, and I have a jar of virgin coconut oil that was so expensive, and has been languishing in my cupboard for ages, since Jeff N. explained to me that it was not a healthy thing. I was thrilled to be able to use it up. I had a taste, and definitely prefer my regular raw brownie recipe.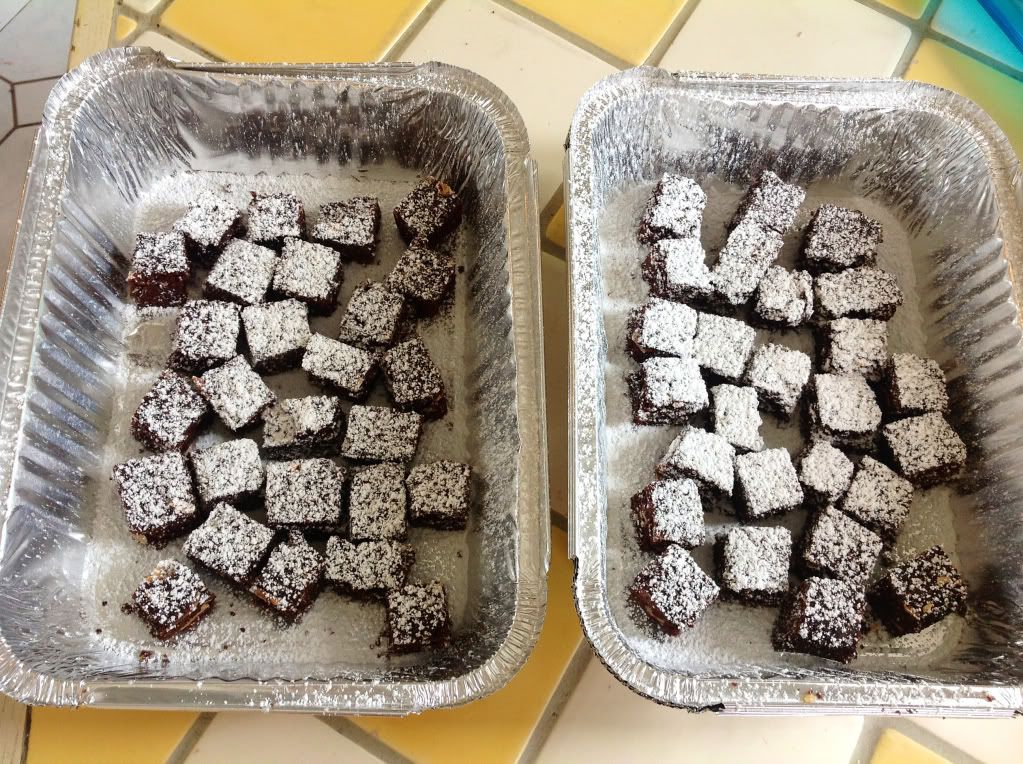 Just spoke to husband, the food was very well received, (it's all gone) and he had a lot of questions about his diet! He said the best part was seeing the reaction of people to the chicken wraps when they found out they were made out of tofu!