[url]
[/url]
Hello all,
Well we have been fighting a heat wave here in Sydney. Thankfully today is much cooler and the difference in both me and Cuz Nicki is that we literally skipped while walking this morning in sheer joy of cooler weather. I'm Danish decent and believe quite strongly that I am more suited to cooler weather. My fury child (Cuz Nicki) obviously feels the same.
Even Miss Chelsea Bun (Cuz Nicki's neighbour) was all energy today. Anyway I've been a tad naughty (feel like sometimes this is confession - seriously) in that I've been having a few wines.
I don't know if you guys remember but I once asked advice in relation to a female (aged 56) who was extremely aggressive and violent towards one of my neighbours and whom I found out later had a history of violence as she was using 'menopause' as the reason why. A number of you responded being very supportive and saying quite clearly that the violence is not part of menopause. Once I found out that she had a history dating back to ....young person, it is more likely that she is personality disordered.
However, because I intervened when she was violent to my neighbour - I have become a target - in that she constantly tries to push boundaries and make my life hell. How else do I explain this? Anyway, I've been dealing with the stress by drinking wine (not to unconsciousness - which is a plus one assumes) and at times crying.
The two kilos I lost I have most likely put on - too scared to get on scales. I don't want this woman in my life, but she is part of a group of women that I am friends with who go to the local coffee shop which is directly across the road from where I live. The plus in this is that three of them have already approached me and have basically said that they wish to have less or nothing much to do with her primarily because she is someone that has an aggressive feel to her and is always right and never the one to blame. It is interesting because they have watched me have basically nothing to do with her (or at least trying) and I guess that she is someone who is constantly seeking attention by talking so loud so that people look at her or physically being histronic in her behaviour.
What I don't like about me in this scenario - is my mind - my thinking - because of her aggressive persona etc I have at times thoughts which I am not proud of. Throughout this I have been asking God for help to stop these thoughts as it is not nice to have thoughts about her having to move home or being unable in any way, shape of form to go to the coffee shop etc.
I bought this book a while ago by Joyce (someone - American lady preacher) which I am assuming from the title does look at our thoughts and one is hoping here - hints of how to gain some control over them or change them. I going to pick it up and read it.
Anyway, I needed to write this down, because sometimes you just need to put down on paper (I guess to validate) what you've been going through.
Cuz Nicki has been very good in allowing me to cuddle him and snuggle up to him when I am very stressed about it.
Thanks for listening. Cheers to all - Love Jan and Cuz Nicki.
[url]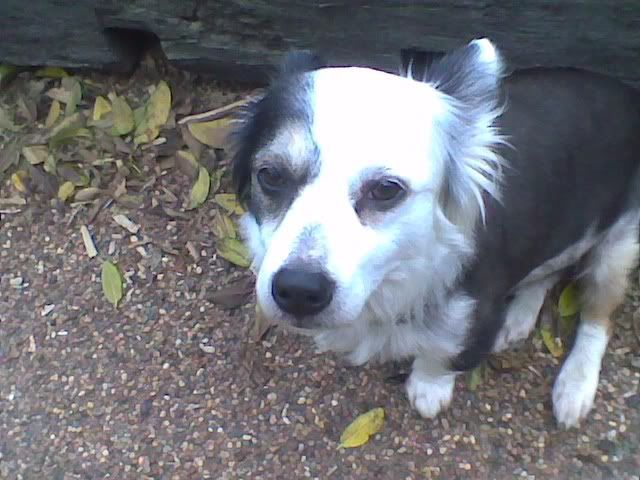 [/url]